"This songstress's soulful sound incorporates hip-hop, jazz and funk that is just as comfortable on the dance floor as at a backyard barbecue." – Newsweek
MAIYSHA is a Grammy-nominated singer/songwriter whose critically-acclaimed debut album, This Much Is True: earned her a 2009 nomination in the Best Urban Alternative Performance category —a remarkable feat for an independent artist, which made her a striking contender in contemporary soul music. Her music was described by Newsweek magazine as "elegant and intelligent, hook-laden and envelope-pushing—with a touch of old-school classic style".
Her second release, 2010's UnderCover, was recorded live at New York City's legendary Blue Note Jazz Club. She has performed internationally, and recorded, composed and collaborated with gold and platinum-selling artists.
Maiysha has also established a long-running career as successful model, represented by some of the top agencies in the world (Ford, Next, Wilhelmina, JAG). She is also a commercial actress and voiceover artist represented by Innovative Artists.
Constantly seeking new creative stimuli, in recent years, the Brooklyn-based singer/songwriter has come full circle, turning her attention back to writing and musical theatre—her majors as an undergraduate at Sarah Lawrence College. She currently is penning both essays and musicals examining the dualities of striving and setbacks, strength and vulnerability, languor and urgency, sensuality and spirituality, politics and passion. These are the themes that have long been the inspiration for her music…and her life.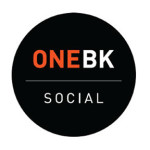 Brooklyn Community Services Thanks Maiysha for Successful Fundraiser
On April 19, 2015, Maiysha hosted and performed two 10-song sets before a sell-out crowd at Brooklyn Community Services's inaugural ONE BK Social event at ShapeShifter Lab in Brooklyn.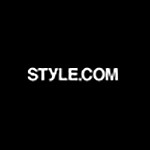 Maiysha is featured at Style.com Model Roundtable
Is it time to drop the "plus" from "plus modeling"? Read what Maiysha had to say at the style.com roundtable.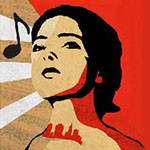 Maiysha Helps U.S. Embassy in Cairo Give Voice to Egyptian Women
Soon after the Arab Spring, the U. S. Embassy in Cairo and ShareTheMic™ invited Maiysha to perform and announce the winner of the embassy's "Sing Egyptian Women" contest—an event designed to empower female vocalists, who are discouraged or even prohibited from singing publicly. Read more about this once-in-a-lifetime opportunity here.
Want to know what moves Maiysha? Pinterest is her happy place. Discover why more than four million follow her there.